MEP Revit Modelling
The industry is changing and the use of 3D modelling software for analysis, coordination and general design is becoming more prevalent. The role of 3D modelling is often one that is not fully understood, nor where the responsibility lies. Where required, BIMTS can provide a dedicated 3D modelling service to align with the needs of a particular project and to suit the Level of Development / Detail required. This flexible approach allows us to provide 3D modelling to suit RIBA Stage 4 (Technical Design), Stage 5 (Construction / installation) and Stage 6 (Hanover / As Built) in order to fit with the specific contractual obligations that may result from following a BIM Level 2 process.
As an example, the need for an installation model may be typical where an MEP Consultant provides design development up to and including RIBA Stage 4, with the remaining Stages having to be provided by the M&E Contractor. This is where the RIBA Stage 5 MEP 3D model can be provided and if required, the As Built MEP 3D model (i.e. RIBA Stage 6).
Simulation and Modelling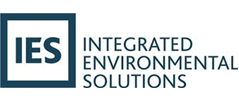 Using an in-depth suite of integrated analysis tools, the specialist Digital Modelling Team (supported by Engineering and Low Carbon Consultants), provide full thermal analysis, Building Regulations Compliance Checks.
Through the use of Model Building, Solar, Energy / Carbon, Lighting / Daylighting, Airflow and Climate, in-depth analysis I undertaken to ensure that the required design criteria and compliance needs are achieved.
Family Creation
We can provide an engineered approach to the creation of data rich family components that align with industry guidelines and requirements. This service allows for generic family components to be developed and then utilised in 3D modelling, rather than relying on manufacturer's components that are often without the required IFC / COBie parameters and / or developed by those who are more interested in appearance than function.
Building Information Modelling: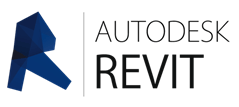 BIM is a developing process that requires significant investment in order to realise the benefits that it can bring to the Built Environment. It is understood that not all supply chain partners who make up the Built Environment will have access to in-house facilities due to financial and time constraints. As a result, all of your BIM needs can be provided using skilled Revit Technicians, BIM Coordinators, Information Managers and Family Creators
Digital Engineering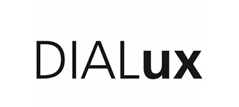 With our access to traditional Engineering Consultants, BIMTS naturally has an abundance of knowledge, experience and expertise in the field of Engineering Design and with that, the ability to offer calculation packages for Mechanical & Electrical projects, large or small. This comes via the use of current industry software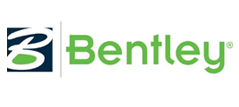 including Hevacomp, Dialux, IES, Revit and more. This offering allows small to medium sized Contractors access to Engineering to support their design development, either at Stage 4 or 5 of the RIBA process.
CAD Services

The importance of 2D design and 2D drawn information must not be ignored. Although there is a shift to develop design information in 3D in order to minimise on-site clashes and improve design efficiencies, it is still via the use of 2D drawn information that Contractors construct buildings. Using our experienced CAD Team, we offer 2D CAD services including general drawing production and As Built Drawing creation.